Increased Email Click-Through Rate 22%
All email templates were visually and technically dated. Updated the visuals with the newly evolved brand direction, re-programmed and heavily tested the email templates to ensure an optimal experience across platforms and devices—geared toward the firm's targeted audiences. Through a series of A/B testing, the most effective layout was identified.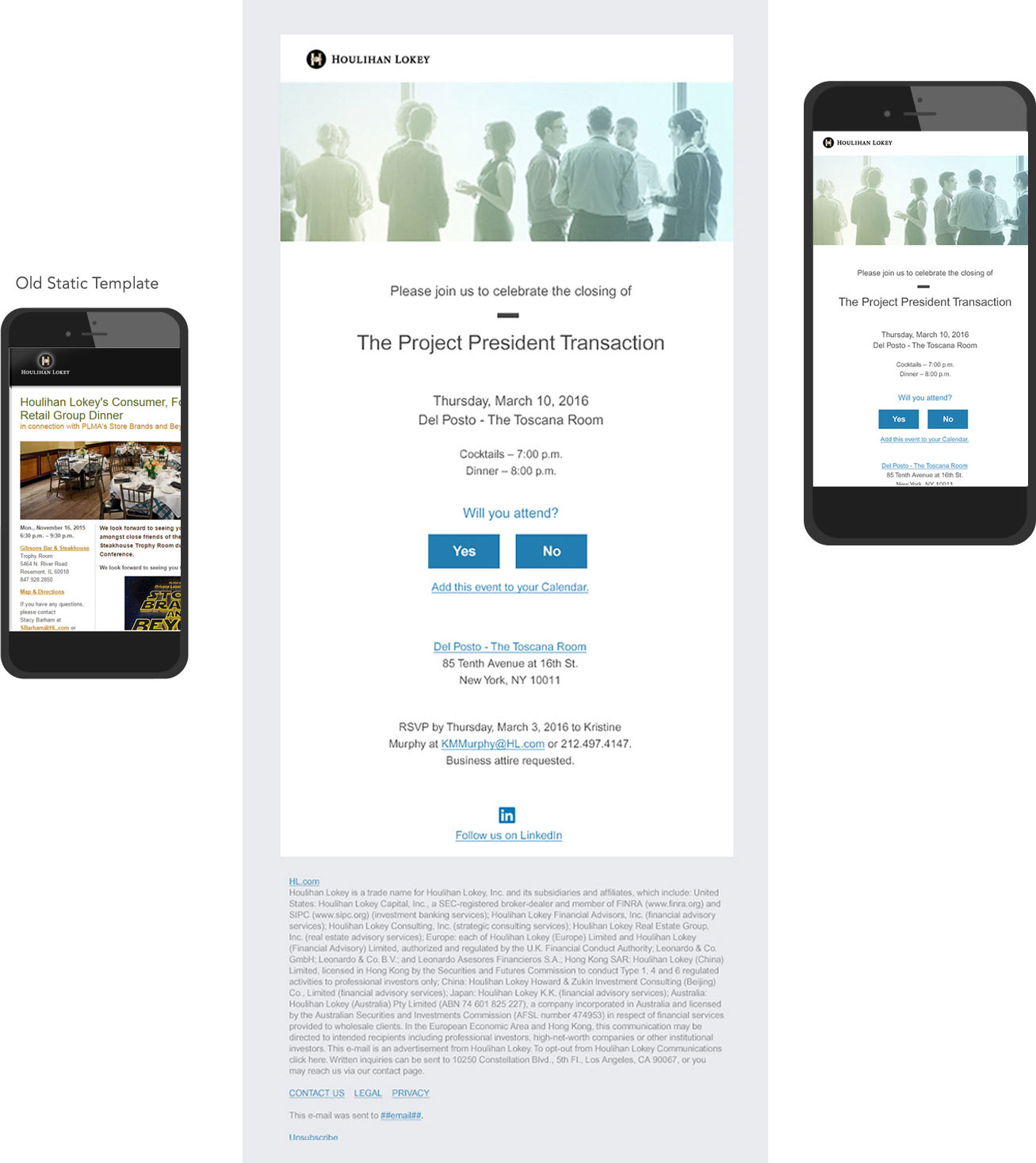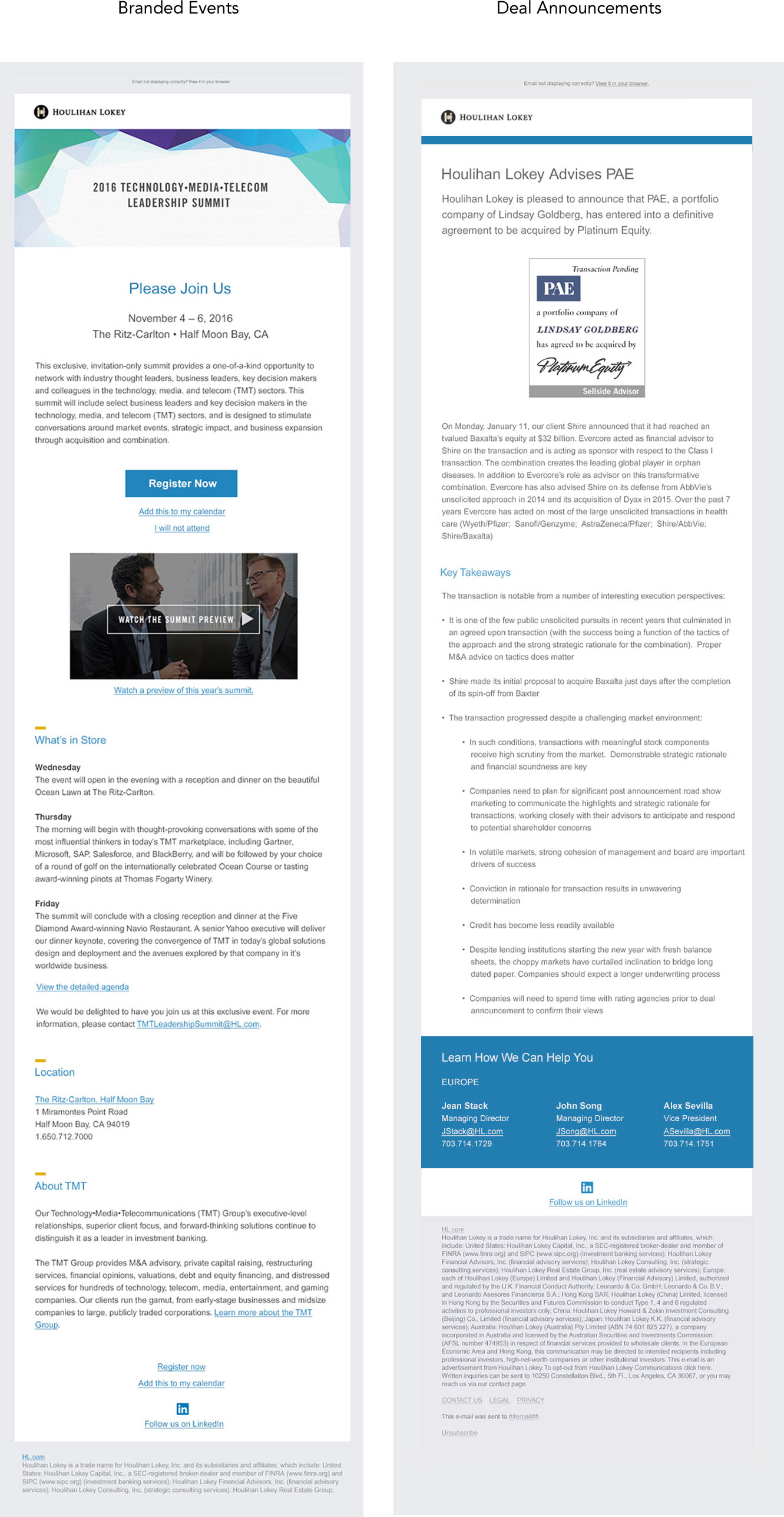 My goal is to build your trust in providing strategic creative services that work. If you are faced with branding and marketing challenges, let's set up a quick call. I am available Monday - Friday, 8 a.m. - 5:30 p.m.